NEW PRODUCT!

Microgreens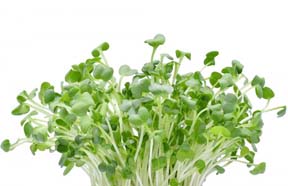 Microgreens, are a variety of edible immature greens, harvested with scissors less than a month after germination, when the plants are up to 2 inches tall.
Because microgreens are harvested right after germination, all the nutrients they need to grow are there. They are very concentrated with nutrients, flavor and texture.
What Our Customers are Saying
Awesome Pancakes and Waffles! I didn't realize all the goodness was missing. All we have ever had was store bought mixes, but NEVER again after trying Franke's Pancake & Waffle mix.
We love the cornbread Mix!! It feels good knowing that I'm feeding my kids something healthy that they actually like.