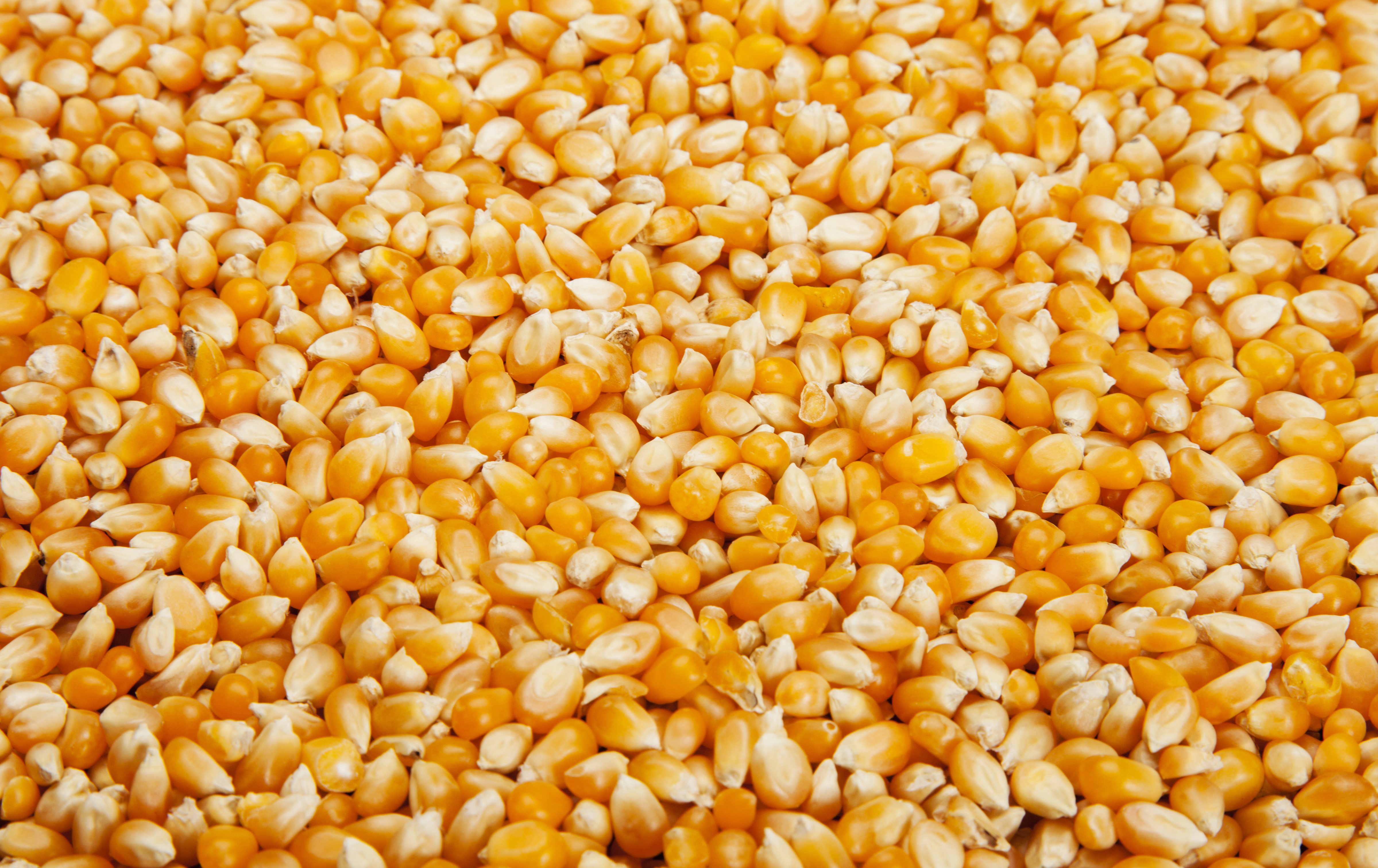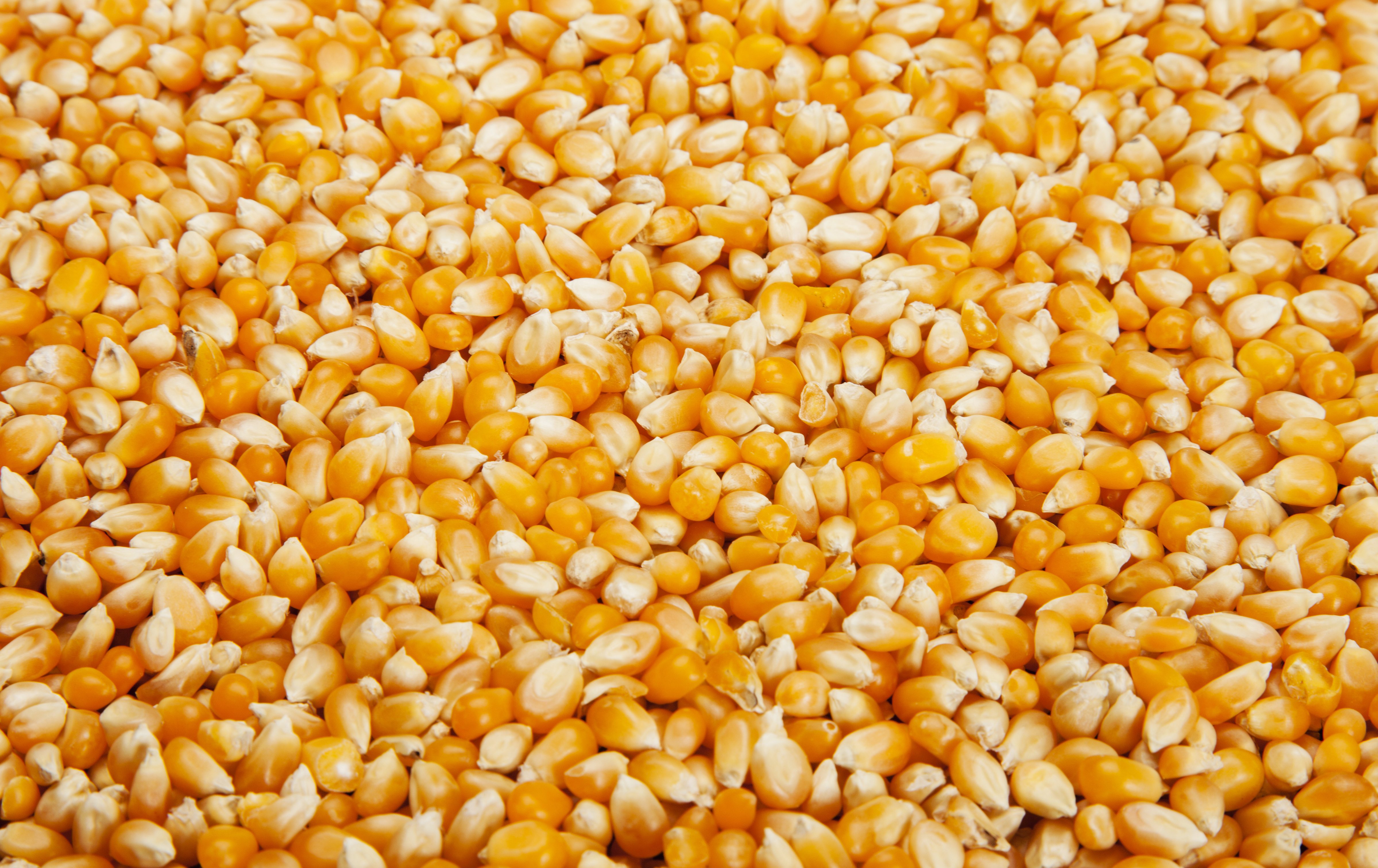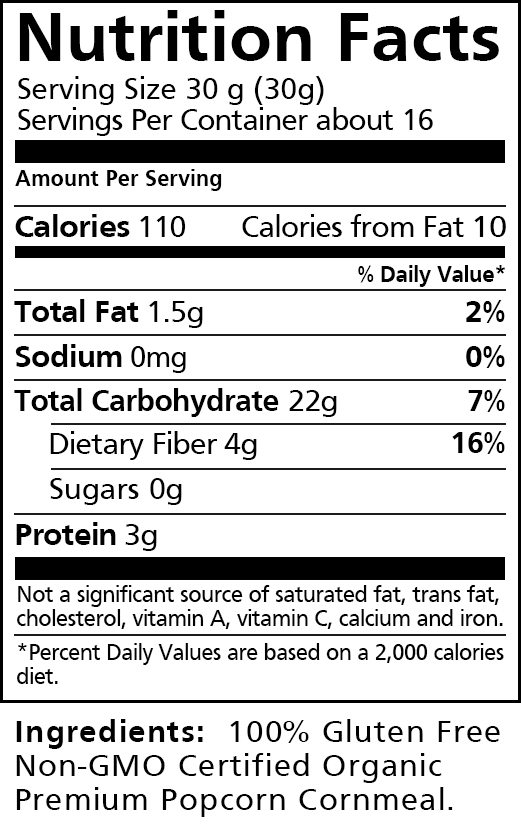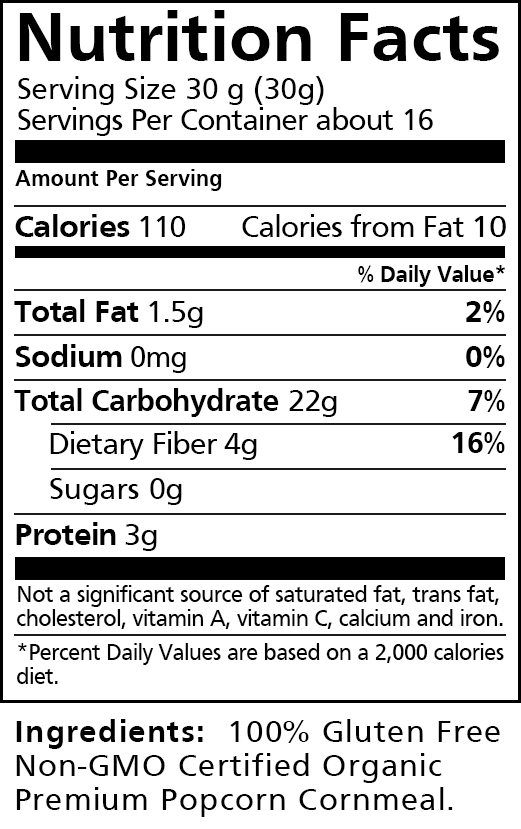 NUTRITION
The nutrition facts on the Franke's Hillside Farm label tell the story how we far surpass any of our competitors.
You will find that you do not have to supplement other ingredients such as cream or sugar to Franke's Hillside Farm Non-GMO and Gluten Free mixes like the commercial millers suggest you to add to theirs. Since Franke's Hillside Farm cornbread and muffin mixes have only 2 main ingredients and all you have to add is milk and eggs, your family will enjoy gourmet eating at its finest, with the most nutritious mixes in the market place.
All Franke's Hillside Farm products are made with Certified Whole Grain ORGANIC ingredients.  Grown on our family farm in Wood River, NE and made from all natural certified organic premium Popcorn & stoneground.
Franke's Hillside Farm whole grain NON-GMO and Gluten-Free popcorn products are best if refrigerated.
Nutritional Analysis
Good points
Gluten Free
NON-GMO
Low in saturated fat
Low or No cholesterol
High in dietary fiber
Source of Calcium and Iron
Franke's Hillside Farm Gluten Free whole grain NON-GMO Premium Popcorn products include:
Other Gluten Free whole grain NON-GMO products include: